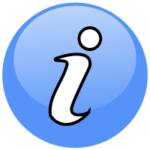 Guildford Poyle Charities was established nearly 400 years ago by Henry Smith (b. Wandsworth 1549)  who left money in his will to help vulnerable people in need or distress in Guildford upon his death in 1628. His legacy was invested wisely in property in the town known as the Poyle Estate which today is the Old Town Mill and Pewley areas of the town. Since then it has sold most of this land.
Over the years, the charity has amalgamated with a number of smaller charities with aims similar to its own. Some of these charities date back to the 17th Century. This includes the Will of John How who bequeathed £400 upon his death circa 1676 and a later bequest left by John Parsons on his death in 1703. Annually the Charity conducts the 'Dicing Money Ceremony' in keeping with the Wills of these two men. The ceremony which has been taking place in Guildford for over 300 years involves two dice being thrown and the loser 'wins' a slightly higher sum of money.
The Charity's first formal constitution was published on 27 June 1879 when a Scheme was registered with the Charity Commission, a fledgling body which had been established 26 years previously. A number of revised editions of this Scheme ensued over the next 130 years although the format of the Scheme remained much the same. In 2011 the charity completely revised its constitution and objects to bring them up-to-date with modern thinking. However, its work and those it helps have not changed in essence and it still stays true to its ancient purpose of helping the most vulnerable in Guildford.
The Charity remains committed to its original ideals and today distributes around 250 grants annually to help people in need with items they would not otherwise be able to afford. The Charity also gives grants to organisations working with such people in Guildford.
We welcome donations at any time so that we can help more people in Guildford. Please either send a cheque to the address on the Contact Us page or get in touch with the office by e-mail or telephone for more information on how you can help.